7 Reasons Why Your Website is Ranking Low on Google
Several things could be preventing your business website from showing up in Google. The good news is many of them are easy to fix.
Lets see 7 reasons your website could be ranking low on Google
1 Your website is too new
Google takes some time to identify and place a new website.So relax! But to fasten this, ask your designer to create a sitemap, and submit it via Google Search Console.
2. You've lost and broken links that need attention
3. You don't have a Google My Business page
Doing this takes just 10 minutes, and it's really important for Google to verify you.
4. Competitor Improvements
It's also possible that you are doing everything right but still lose traffic and see a dip in your rankings. This is because your competition is updating his website. Your niche could be extremely competitive, so step up the updates.
5. Your content lacks depth
The deeper your content gets into the issues it tackles, the better rank it will achieve. you'll notice that Google pays attention to longer, in-depth publications.
6. Your site is not mobile-friendly…
Plz dont let this happen
7. High bounce rates
Visitors are leaving your website with the speed of light because of Poor user experience i.e a low-quality website.
I am Mehak Kaur from Flow Marketing and we design websites that boost your online rankings and revenue.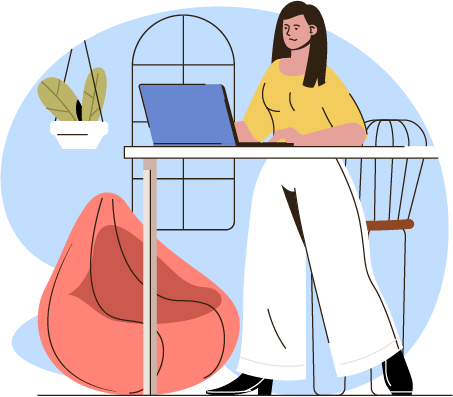 Need time to think it over?
Subscribe or follow us  to learn more about our web strategies