How much does a business website cost?
How much does a business website cost?
I must admit choosing the right web design company is not an easy task. And coming to the right costing for a website design is even trickier.
You'll see every company has different pricing based on skills and experience. Just like some doctors take 500rs per appointment while some doctors take 5,000rs per appointment.
But since we have created many many websites and have spoken with hundreds of people to understand their needs, here's our guide to making sure you're getting the best bang for the buck.
The price of a website is usually determined by the following factors-
1. Number of pages or how large the website is
2. Quality of design – simple, modern, highend, world class,(believe me the impact created is very different)
3. Whether the Website content and structure is included or not
4. Is the company doing SEO and keyword placement
5. How customized is the functionality, and any integrations
6. Tech assistance like SSL, Emails etc.
There are 4 classes of web design companies you will find.
The first one is in the range of 10-20k. These are typically freelancers with little business experience, but they would know enough to get a basic design template up on the internet for you. You're saving a huge amount of money, but you're probably going to have a lot of headache with this person. This freelancer will know nothing about content or marketing, but will get the basic job done, however, I think you might end up spending a lot of your time and spoonfeeding.
The second lot are design companies charging you anywhere between 30-50k. These might be very small companies of 1-2 people or freelancers, who would have a slightly better design sense however you will still struggle with the content and marketing, as unless you do this properly yourself, you're not going to see a good result. These are basically a little more experienced designers who have graduated from the first category, however they are far from being marketers. I don't think they will include any content writing, SEO or customization in this price, even if they promise the same.
The third range of design companies will charge anywhere between 70k to 1 lac and will probably give you a much better design. These are more mature yet small companies and usually will include some form of content architecture of your website in their services.
This category usually will be focussed on giving you a great looking website, and help you structure after understanding your business in detail – it's a more professional solution. Flow marketing somewhat falls in this category.???
The last category are large agencies that charge a hefty amont of 1.5 – 3 lacs per website, usually because they are associated with a large name and work with corporate clients with big pockets. The quality of their work is usually decent however you might or might not find an accountable partner depending on which specific team member is handling your project. Expect much larger timelines and processes in such an engagement.
Bonus: Some of these agencies might convince you to get a completely customized content management solution from scratch in languages like python, PHP etc, instead of using pre-existing and low cost solutions like WordPress. Due to this, the cost of a simple website will shoot up to more than 1 lac easily as it's a custom solution, however, in most cases it's just reinventing the wheel.
So in conclusion, you get what you pay for. Smart businessmen select their partners carefully, and I hope I have been able to help you with some unbiased advice.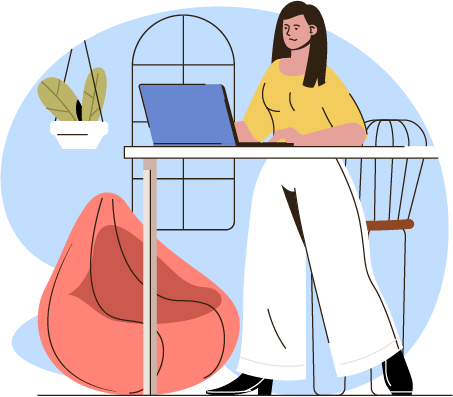 Need time to think it over?
Subscribe or follow us  to learn more about our web strategies